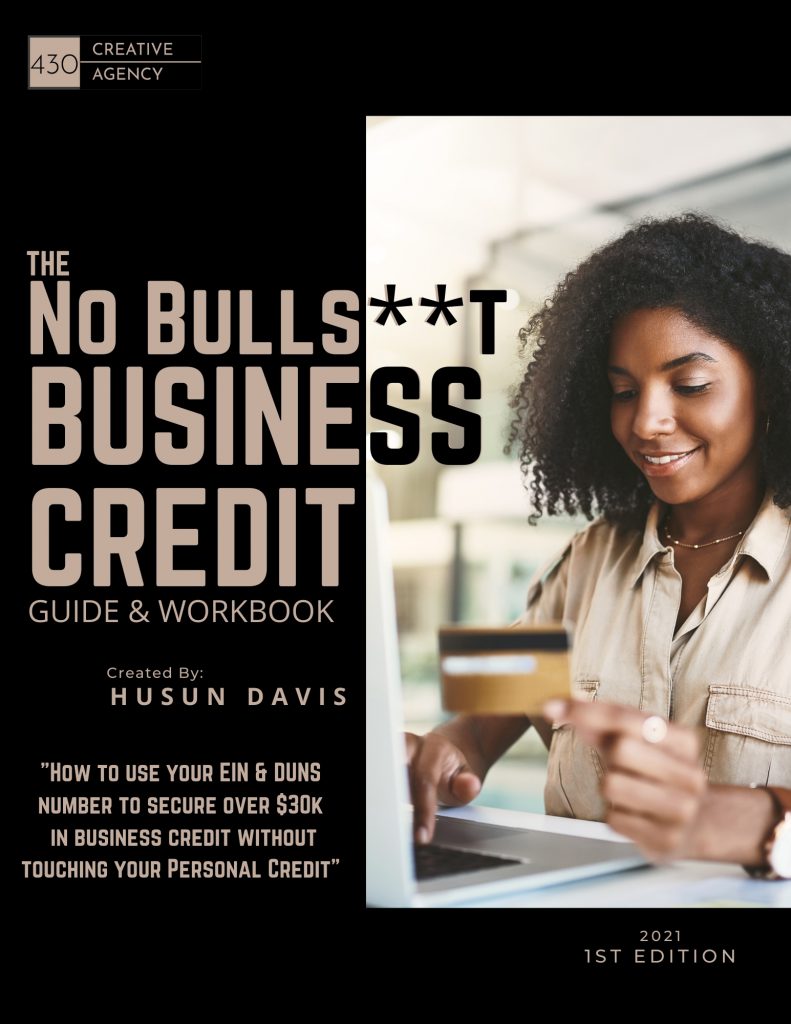 This is the only book you will ever need to purchase if you are looking to establish and build business credit. I will walk you through the steps. This is an Interactive book, meaning every link in this book is clickable and will open for direct access to credit applications. As a bonus, I have added a Daily, Weekly, and Monthly planner and other interactive pages to keep you on track.
This eBook includes:
Step by step instructions on How to Build Credit without touching your SSN
How to Properly Establishing your business, Get Your LLC Paperwork, Website, Social Media & Business Number
How to pick the correct NACIS & SIC Codes
How to get your EIN & DUNS Number for free
How to correctly set up a Business Bank Account
Business Credit Terminology
Net Companies, The NAV App and Website & Your First Tradeline
Getting Your Business Credit Reports
Fixing Business Credit
Tier 1 Accounts You Need + How To Freeze Your Personal Credit
Tier 2 – Tier 6 Accounts
How to secure Cooperate Housing/Store Front Rentals with Just Business Credit
How to finance an Automobile in your Business name with just your EIN &. DUNS Number
This is a digital download. There will not be a physical copy of the book. You will be able to get started immediately after purchasing!
 *Please Note: Your download link will be located at the bottom of the payment confirmation page. It will also be emailed to you. Please check your SPAM/JUNK folder. If you need further assistance, You can also Facebook message us.